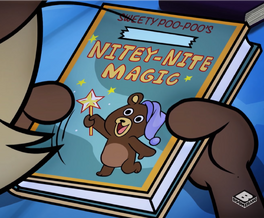 The Evil Book is an object debuted in the episode, SpiderLamb.
Description
The book brings any story that is read aloud to life, and whatever comes out of the book will only disappear if the reader finishes reading the story aloud.
Trivia
The title of book is Sweety-Poo-Poo's Evil Nitey-Nite Magic.